And here it is - the moment you've all been waiting for! The first weekly Silver Lining insta-LIFE link up!
Link up info below.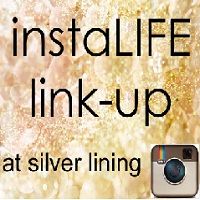 Here's what I've been doing this week.
reunited with Al-o & pool party bridal shower
wildflowers & best gift ever from my aunt
Want to see more?
Follow me @brookejanette
YOUR TURN:
link to your specific post, not your whole blog
any camera phone pics will do if you don't have instagram
use this link-up to find new instagram and blog friends
you must let people know you linked up here! include this button in your post