Which means it's instaLIFE link-up day.
The best day all week, obviously :)
link up!
Because you're awesome!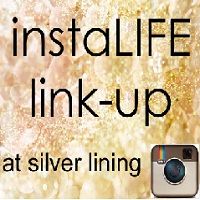 Last week, according to instagram:
@brookejanette
meeting: Sam's mission president and my new mini-cactus
eating: snow cones and light summer dinners
discovering: coke machines of the future and cute hidden gazebos
wearing: downtown strolling outfits
creating: hairdos and journal entries
YOUR TURN!
link to your specific post, not your whole blog
any camera phone pics will do if you don't have instagram
use this link-up to find new instagram and blog friends
you must let people know you linked up here! include this button in your post.