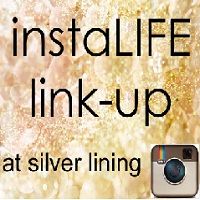 We celebrated our one-year, we played in the pool, we worked and cooked and ate and laughed.
Life is busy, and crazy, and good
:)

YOUR TURN!
link to your specific post, not your whole blog
any camera phone pics will do if you don't have instagram
use this link-up to find new instagram and blog friends
you must let people know you linked up here! include this button in your post.