There has been a slew of people getting engaged lately (which I am a huge fan of, by the way. Yay love, yay marriage, yay more married friends for us). It's made me remember my wedding. Then I realized I kind of skipped straight from wedding planning to the honeymoon on my blog. And since this is my on-line journal, I want to make sure I remember the best day of my life. It's not that I want to talk up my wedding or get compliments from my blog readers. It's just that this was the best day of my life, and I want to remember it. It was simple and sweet and it was perfect, and that's why I'm blogging about it. It was a beautiful day and I don't want to forget anything.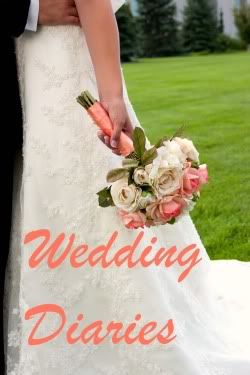 Post #1: More than just a venue
Sam and I are members of The Church of Jesus Christ of Latter-Day Saints. We believe that families can be together forever. And that's exactly what we wanted. Forever. So we chose to be sealed for time and all eternity in the Mt. Timpanogos temple. I need Sam for all eternity, and we both knew that "'till death do you part" wasn't going to be enough for us. The temple is more than just a venue. It's a promise, it's a covenant, it's eternity. It was the most important and best part of our day.
The temple grounds are gorgeous too. Check out these pillars
When I was 13, my best friend and I visited this temple. I know it was silly, but we made pinky promises to each other that we would both get married in this temple. I didn't even live in the same state as this temple, but I made the promise just the same. And I've wanted to ever since. (Talisha, if you're reading this, it's your turn :)
I especially love this picture. Our actual wedding day was perfect weather, but on the day we took our bridals/groomals, a summer storm was rolling in behind the temple. Can you find the rainbow?